Boston: Shows [Week of 07.31.06]
This past weekend brought two of my favorite British bands to town,

Editors

and

Bloc Party

, both of whom have been through town at smaller venues over the past year or two. This time around brought two reenergized units, the former with new found energy and the latter with new songs that may be their best yet.
This weekend brings more great shows --

Silversun Pickups

, a solo

Ted Leo

gig and

The Lashes

, in case you missed one of their 73 shows when they were here last month. None of these bands disappoint, and it will be a great way to send off the summer.
08.01: Devics/Black Heart Procession/The Castanets @ Middle East

08.05: The Lashes/The Living End @ Axis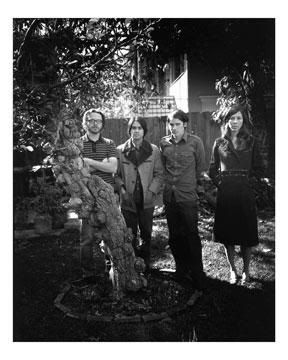 08.05:
Silversun Pickups
/
Page France
/
Age Rings
@
Great Scott
I'm not 100% sure on this one yet, but I am pretty sure that Carnavas is going to end up being my album of the year. I have not been able to put down this disc, and their set at SXSW has left me craving for more. There has been an odd backlash of sorts around this band as of late [I'll touch on this later this week] which is pretty much unfounded. I guess some people hate hype, and honestly, I totally understand, but this is a band that cuts through it with pure goods.
Audio:
"Well Thought Out Twinkles"
08.06:
Ted Leo
[solo show 2 pm] @
Middle East Up
The end of the year should see a new album from Ted Leo, but for now there a few demos floating around, plus he is doing a short goodwill solo tour which comes to town Sunday afternoon.
Audio:
"Army Bound"
08.06: Gary Numan/Protokoll @ The Paradise