Tomorrow night @ The Paradise


With their debut finally out stateside, The Go! Team are hitting the road in the U.S. Their tour brings them to The Paradise here in Boston tomorrow night with support from the amazing Grates and the unstoppable Airborn Audio. Rarely is a show this stacked or this good, and this is going to be an unstoppable party from three groups that rock it in very different ways!

The Go! Team "Bottle Rocket"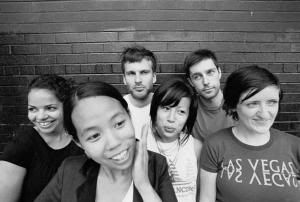 Also, if you dug that track from We're Marching On that I posted awhile back, check out Oh Bijou, which features Ryan from WMO. There is a preview track on their webpage.