Going to LA + other fun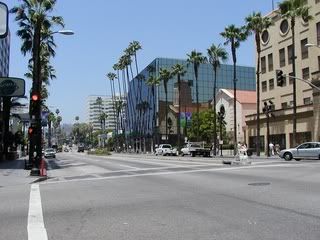 I am taking off for the West Coast very early tomorrow morning, but instead of sleeping, I thought I'd rock a post first. There's a ton going on out there that I am excited about -- Silversun Pickups Thursday night, checking out a Dodgers game and The Rentals on my last night there, among many other things. I should be pretty busy, and with any luck, pretty drunk. While I am away Beth will be putting up a post or two and if I get some time, I'll put up some news from the road.



Audio:

Led Zeppelin "Going to California" [YSI link]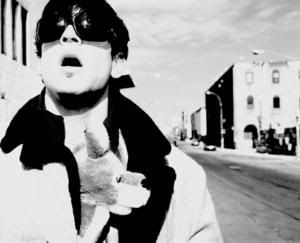 Speaking of things LA, there has been a ton of great music bursting out of Southern Cali this year -- I've counted at least ten bands that will land somewhere on my year end list, and that number will no doubt grow. One of my faves this year is The Gray Kid's

...5, 6, 7, 8

, a hip hop but not quite/a dance but not quite/an indie but not quite modern marvel of an album that is all things urban and style.

Like many great artists, TGK is all over the map with each project materializing under a different name. He is taking up residency at The Key Club's VIP Room in LA this August, displaying a different side of his personality each night. Here's what will be on his plate:



08/10:

The Gray Kid 101
[selections from TGK, Sticky and Bigshot Bones]
08/17: Heartbreak is Better Than This… [all singing, including debut ACOUSTIC sets]

08/24: Rub Ya Titties (If You Love Hip-Hop) [all rapping, including GK Bsides + The Work]


The Key Club is located at 9039 Sunset Blvd. Doors open at 9 p.m. and the show is 8$. If LA's not your thing, he'll be back East later this year. Plus you can catch in the latest issue of

URB

.


Buy:
...5, 6, 7, 8

MySpace:
The Gray Kid
Audio:
"Lonely Love"