The Blizzard of 78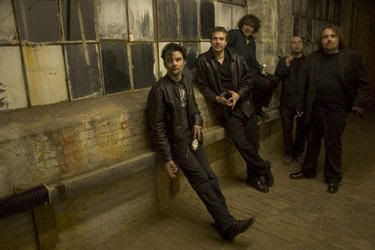 [Photo credit:
Chris Kontoes]
Apparently, the blizzard of 1978 was a big deal for the Boston area. Over two days, hell was unfurled on the region with 27 inches of snow, crashing ocean tides, and large scale flooding. All in all, 99 people died and property damage reportedly cost billions of dollars. Personally, I had never heard of the storm before today. Growing up in Pennsylvania, the big blizzards that we talked about occurred in '93 and '96. So why am I writing about this random blizzard? Two reasons really: 1) It is really freaking hot outside today and 2) I thought I should provide the story behind the name of a really good band from Boston,
The Blizzard of 78.
On their new album,
Where All Life Hangs
, the band shows a lot of versatility. At times, the album evokes a sleepy vibe that is almost reminiscent of
Ryan Adams
'
Heartbreaker
era material, minus the alt-country ("Show Me," "One Day"). But those warm moments are broken up by raw, rock out tracks like "Johnny Took A Knife To Jeanette" and "Stuck In The Present Tense." My personal favorite is the second track, "Give," which feels much like 90s rock/pop in the vein of
Buffalo Tom
and
Matthew Sweet
. All in all, The Blizzard of 78 bring together a variety of sounds and textures making it so that this record has something for everyone.
Buy
:
Where All Life Hangs
Myspace
:
The Blizzard of 78
Audio
: "Ride"