The Alones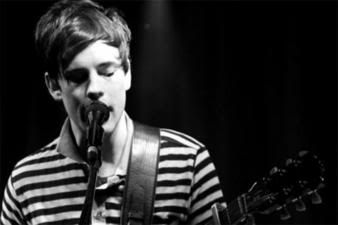 In the last few years, there have been a crop of critically acclaimed two person bands. From the alternative/garage rock/blues band
The White Stripes
to the neo-blues band
The Black Keys
to the indie-pop band
Mates of State
… I'm sure you can name even more. Though I'm always weary about whether or not they can recreate their albums in a live setting, I've generally been more impressed than not. It totally boggles my mind that two people are able to create music that is complicated, lush, whatever, but that's why they're successful musicians and I'm not.
From Manchester, England, comes a new two person indie-rock band called
The Alones
. Their songs are upbeat and catchy, but a bit more big arena rock sounding than a lot of their contemporaries. In this regard, they sort of remind me of a dance punk group fronted by
Liam Gallagher
or
Richard Ashcroft
, as ludicrous as that sounds. But based on the strength of their EP, which is available for download on their Myspace page, I think that they have a lot of promise. If only I could take a trip to England to check them out live…
Myspace
:
The Alones
Audio
:
"Faded Heart"