White Rabbits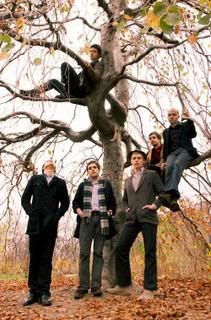 [Photo Credit: D. Yee]

Tuesday night, I heard White Rabbits mentioned no less than 900 times, and when I say 900, I mean more like five or six, but it was enough for me to fire up the internet machine and track down the band's MySpace page. They're the best type of band, one that draws on all of their influences, from the white boy soul of

The Style Council

to the rhythms of

The Specials

to the melody of Motown, this band has it all and is poised to be one of the biggest bands of 2007. They are in the midst of recording their debut album with Chris Zane [Ambulance Ltd., Les Savy Fav, Calla] in New York City. Look for it on Say Hey Records this spring.



MySpace:

White Rabbits


Audio:

"The Plot"