Tobias Froberg: US Tour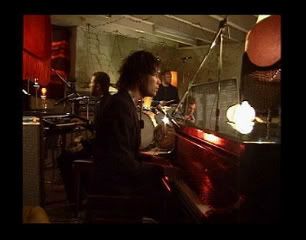 Myspace
//
"Just Behind a Brickwall"
[Audio]
So today is Halloween, the day of costumes and candy, and since it's Friday, lots and lots of parties. I'll leave the partying to everyone else this year and just stay home and watch a few scary movies.
I am not sure what Swedish musician Tobias Froberg has to do with Halloween, but this autumn he is in the midst of a somewhat abbreviated US jaunt that is wrapping up in Chicago and the east coast over the next two weeks. His third album,

Turn Heads

, is out now, and features Froberg's tight and expressive melodies. Several guests make appearances as well, including Ane Brun, Teitur (from the Faroe Islands), Torbjörn Zetterberg, and Kathryn Williams. Like the classic musicians of pop's past, Froberg adeptly pairs his own unique brand of music with the help of his diverse cast of friends.
11/01/08- Schubas Tavern, Chicago, IL
11/05/08- Bowery Ballroom, NY
11/06/08 El Mocambo- Toronto, ONT
11/07/08- El Mocabo, Toronto, CA
11/08/08 Lee Saints- Montreal- QUE
11/11/08- Great Scott- Boston, MA
11/12/08- Union Hall, NY
Labels: Sweden, Tobias Froberg