Operahouse: New EP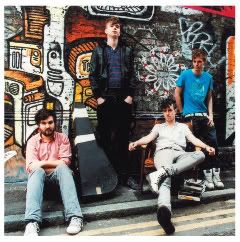 [Photo Credit: Ami Barwell]
Mypsace
//
"100 Years"
[Audio] //
"Diane"
[Video] //
Change in Nature EP
[Buy]
Novermber 10th will see the physical release of

Change in Nature

(it's on iTunes now), the debut EP from London group
Operahouse
. With a sound at times reminiscent of the Maccabees or Look See Proof, the EP contains the tracks "Change in Nature," "Criminals," "Plastic Cage," and "Red Hats for the Masses." The band is currently touring England, including upcoming gigs with Hot Club de Paris and Dirty Pretty Things.
Labels: new release, Operahouse