Hyperactive Music Festival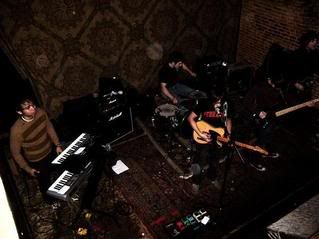 [Go Motion Photo Credit: Caitlin Gutekunst]
While Boston is fucking around with decidedly unspring like weather, I am taking off to Albuquerque this weekend for the second annual
Hyperactive Music Festival
. Things will be warmer and I'll get to indulge in plenty of beer and Mexican food while checking out a ton of great bands. In addition to that, tomorrow is my birthday and Saturday is Exitfare's second anniversary. But that's not really important right now. Let's talk about Hyperactive.
This is the fest's second year, and it's filled with the normal trappings -- networking, panels and a ton of showcasing. I'd rather not get too industry-specific here and just focus on some of the bands playing. Highlights include Go Motion, Scissors For Lefty, Army Of Me and The Attorneys. It's kind of out of the way, but if you're in the area, totally check it out. Also, not sure if I have any readers in Albuquerque, but if I do, I'd love to have someone show me around.



[Myspace]

Hyperactive Festival
[mp3] Go Motion "Different In Time"


[mp3]

Scissors For Lefty "Lay Down Your Weapons"