Feist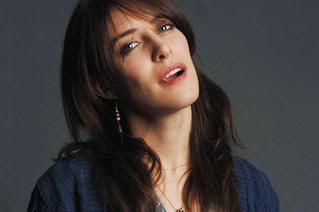 As a blogger, one would think that I am always ahead of the curve when it comes to music, but that's just not the case sometimes. With
Feist
, I was all over her first album, but I've totally slept on

The Reminder

. I'm not sure why, but I wasn't really psyched to listen to it, but today at work, my eyes wandered over a stack of CDs on my desk and out came this album. Things are still settling upstairs, but for the most part, it seems that

The Reminder

is a formidable follow-up to her debut, it's an album that's tough to classify because it takes so many familiar elements and mixes them up. I am not totally sure what school of music she comes from, but like Bjork, she creates her own little off-kilter, vaguely familiar world that grows more enticing with each listem. Remind me to never sleep on an album again.
[Myspace]
Feist
[mp3]

"My Moon, My Man" [
link 1
] / [
link2
]
[mp3]

"My Moon, My Man (Boys Noize Remix)" [link 1] / [link 2]