New Music For The Weekend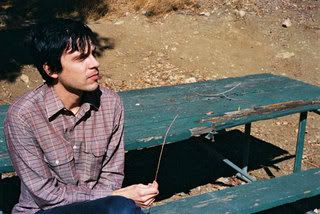 All Smiles

:

I really hated Grandaddy, like I really didn't like them, and when I found out that the man behind All Smiles is Jim Fairchild, the guitarist from Grandaddy, I was pretty surprised. Ten Readings Of A Warning, out on April 24th through Dangerbird, is a personal collection of songs that came together in every corner of small town California and it's everything that his previous band should have been. Look for him at the Dangerbird Showcase on March 15th.


[mp3]

"Moth In A Cloud Of Smoke"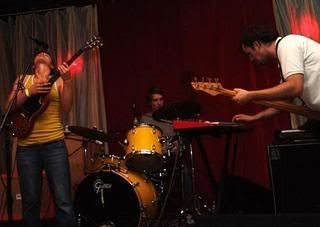 Land Of Talk

:

Described as a PJ Harvey-meets-Crazy Horse type creature, this Montreal band is finally making their way to the States on March 20th with the release of

Applause Cheer Boo Hiss

. Additionally, they're going to be all over SXSW, so you have absolutely no reason not to see them.


[mp3]

"Speak To Me Bones"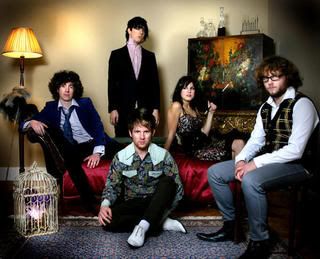 Winterkids

:

I've touched on this band before, and there is no reason not to bring them back up. "Tape It" is a ridiculously catchy song and they are another group that will be ubiquitous at this year's SXSW. Their new album will be released digitally on March 12th digitally here in the States.


[mp3]

"Tape It"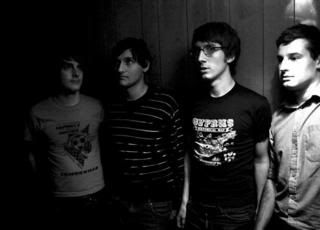 [Photo Credit:
Hannah Devereux

]
Rotary Ten

:

Somewhere in between The Smiths and Slowdive falls Sheffield's Rotary Ten, a band that rocks the brooding pop song with the best of them, creating songs that are both catchy and memorable. They are an infectuous group, one that already stands heads and shoulders above most of their contemporaries, and with each new song, they continue to push the envelope.


[mp3]

"Idols of Our Own Design"