SXSW 2k7 Preview: Plan B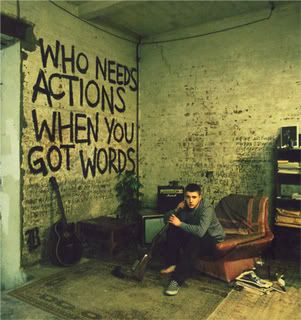 Full disclosure: I am insanely busy today, so this is all you get.

Go see Plan B at SXSW -- his album is finally hitting the States on April 17th through Cordless, and he is playing a select group of shows in support. Since I have said plenty about him aleady, here is what others have to say:


The Sunday Times Culture "A unique hybrid of folk, indie, R&B, hip hop and grime,
East End rapper Plan B is set to stun"

The Guardian "The most exciting rapper Britain has produced since Dizzee Rascal…
a remarkable debut"



"No Good"
3/15: PureVolume/Virb.com Lounge (acoustic set)
3/17: URB Showcase at Beauty Bar (1 – 2 PM, full band)
3/17: Showcase @ Zero Degrees 405 E 7th St. (9:30 PM, full band)



[Myspace]

Plan B


[mp3]

"Sick 2 Def" [f/ The Earlies]