DARTZ!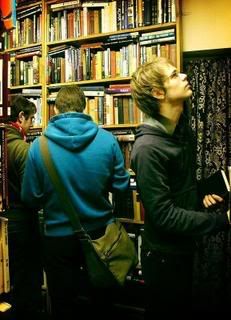 I've discovered a fair share of great bands in the past, but if it wasn't for one of my co-workers, I may have never come across DARTZ!. Not much unlike running early Talking Heads through late '90s Dischord, this British group applies their DIY ethic to a host to addictive art punk jams. The band just dropped

This Is My Ship

, their debut and one of the most exciting albums to be released this year. Since first hearing "Network Network Network," I was half-expecting another band with a couple of good tunes and an awful album, but this is an effort that surprised me because everything is set into place perfectly, each note nestled in the right place. This is dance rock for everything else but the dance floor.


"Once, Twice, Again!"



[Myspace]

DARTZ!


[mp3]

"Network Network Network"


[mp3]

"Harbour"