New Music For The Weekend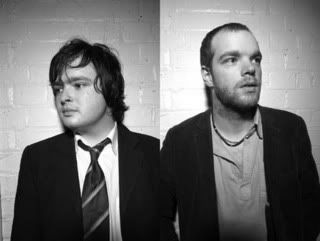 Electric Soft Parade

:

The Mercury Prize has not gone to their heads, as the band is back better than ever with No Need To Be Down-Hearted on April 24th. Band member Eamon Hamilton, who also plays in The Brakes, reconvenes ESP to continue to make gloriously weird indie rock.


[mp3]

"If That's The Case, Then I Don't Know"



O Fracas

:

Yet another Leeds band to keep an eye on this year, O Fracas have been creating a racket for a couple of years now, and each new song is even more exciting than the last. They take their cues from the Dischord catalog -- look for their debut album later this year.


[mp3]

"Moth To A Flame"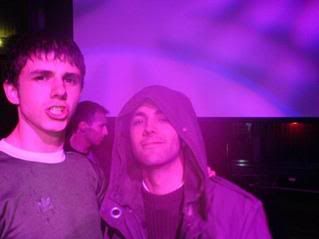 The KBC

:

Showing plenty of promise with several singles and demos that have been bouncing around the internet, Preston, UK band The KBC have started to record that much-anticipated debut. Their sound is not unlike that of Maximo Park or The Sunshine Underground, but it's the vocals that set them apart, seek out any of their tunes and you'll know exactly why.


[mp3]

"Poisonous Emblem"



[Photo Credit: Jah Seltz]
Division Day

:

Don't let the fact that I haven't talked about this band for a few months on here make you think I've forgotten how awesome these guys are, or how excited I am to see them at SXSW. They are still hunting for a label and that is a crime against great music --

Beartrap Island

is an album that needs to be in the hands of everyone. Indie rock has been way too obsessed wtih style over substance lately, but this is a band that brings it all back to Earth, writing great songs that don't need a gimmick to get stuck in your head.


[mp3]

"Hurricane"