SXSW 2k7 Preview: Rubicks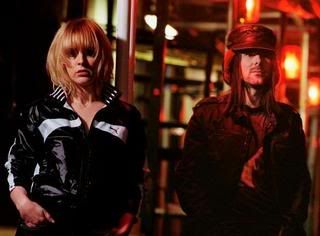 Those of you that count Stereolab and Saint Etienne among your favorite bands already know Rubicks, but if you missed out the first time aroud, then here's your chance. While at the heart of the duo are catchy electronic melodies, they are smart enogh to take it one step further by rocking Kevin Sheids-inspired guitars and mixes that would make Kylie jealous. The band's debut

In Miniature

came out last August in the UK, and while there may been a fair amount of mentions on these shores, the band will be making their first real splash at SXSW. Look for them on Wednesday at 9 pm at The Co-op Bar at 400 E. 6th St.


"Midas"



[Myspace]

Rubicks


[mp3]

"Midas"