New Music For The Weekend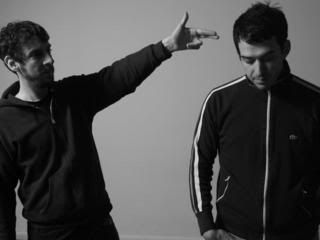 Foreign Islands
:

One thing I miss about my days in Philly were the parties. Man, were they great! I spent so many late nights drinking beer after beer, listening to tunes blasted at top volume and walking home covered in sweat. Boston, tell me where this shit happens please. Until then, rocking out to Foreign Islands will do just fine.

Restart Now!

is out on March 20th through
Deaf Dumb & Blind
.
[mp3]
"That's How This Goes Down"
[Andy Pry and DWWG (Dances With White Girls) Remix]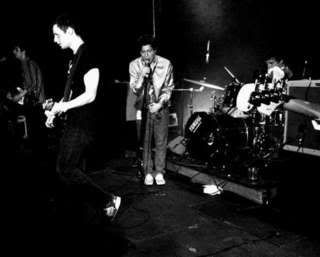 The Maccabees

:

As if I haven't talked about this band enough, but that's what good music does -- it consumes you, it forces you to tell all of your friends and it forces you to listen to it non-stop. That's what The Maccabees have been for me, and their new single "About Your Dress" [out Feb. 26th on Fiction] is more of the same -- spiky and angular indie rock. I need an album already!


[mp3]

"About Your Dress"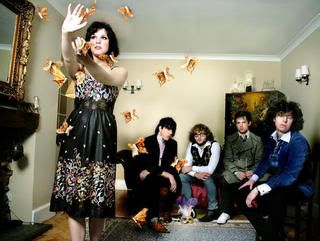 Winterkids

:

Saying that this band is cute is an understatement, but don't let that deter you. The band hails from the UK and while they may harness the cute, they aren't sickening like Mates of State. A modern band has never reminded me of

The Wedding Present

this much while still being wholly original.


[mp3]

"Tape It"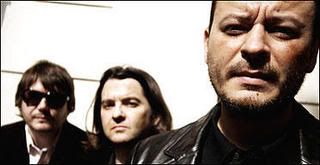 Manic Street Preachers

:

I totally missed this when it came out this past November, but only because I live in one of the areas of the world that hasn't given this great band thier due.

Everything Must Go

was a tough album -- it was one of heightened expectations, but most importantly, it was the first album after the strange disappearance of guitarist Richey Edwards. It's been a decade and the album is still as powerful as the first time I heard it, plus the 10th Anniversary Edition is filled with b-sides, acoustic versions and live tracks, spread out over two discs and a DVD.


[mp3]

"The Girl Who Wanted To Be God" [acoustic demo]