SXSW 2k8 Preview: Emmy the Great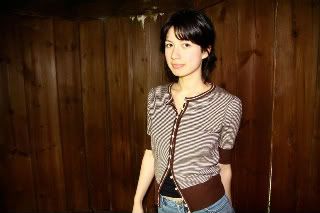 Myspace
//
"The Hypnotist's Son"
(Live From Black Room Sessions) [mp3] //
"East

er Parade"
[Video]
We first wrote about Emmy the Great
well over a year ago
, so we thought it would be a good time to catch up with her, especially since she'll be in Austin this year for SXSW. While still unsigned, she has self-released an EP,
My Bad
, which was recorded in her home with various collaborators and friends, including Noah & the Whale and Dev of Lightspeed Champion. Some might call her "anti-folk," but she's too good to be put in the same category as the awful Kimya Dawson.
Thursday 03/13/08 Austin, TX @ Urban Outfitters
Friday 03/14/08 Austin, TX @ Latitude 30
Saturday 03/15/08 Austin, TX @ French Legation Museum (Press Here Party)
Monday 03/17/08 Los Angeles, CA @ The Roxy Theater
"M.I.A."