SXSW 2k8 Preview: Paper Garden Records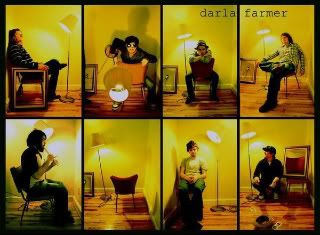 Myspace
// Peasant
"The Wind"
[mp3] // Darla Farmer
"Dirty Keys"
[mp3]
Paper Garden Records is having its first ever SXSW appearance this year, teaming up with After The Jump and Indie Outlaw to throw the most irresistible party there is at SXSW. With Speakerheart on board as our main sponsor and a great partner for Paper Garden, we have all come together to give you the best musical experience of all! Oh, and I guess there's going to be free stuff…and plenty of it! Free music, food, booze, shirts, bags, more booze, and hook-up opportunities for all! If this isn't a daylight savings, I don't know what is!
Peasant
and
Darla Farmer
will be appearing another time this week as well -- full schedules below.


Peasant

Thursday (3/13), 11:45am - Maggie Mae's (Planetary Group day party)

Saturday (3/15), 12:15pm - Lucky Lounge (After The Jump/Paper Garden/Indie Outlaw day party)


Darla Farmer

Saturday (3/15), 1:45pm - Lucky Lounge (After The Jump/Paper Garden/Indie Outlaw day party)
Saturday (3/15), 5:00pm - The Pangaea Patio (Team Grizzly/Stranded In Stereo day party)