New Music For The Weekend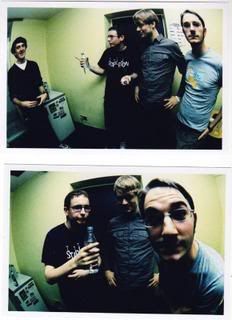 DARTZ!

:

This Teesside group's debut album

This Is My Ship

drops on February 12th, but in the meantime, do whatever you can to hunt down any music from them. At times I hear Q & Not U or Tom Vek, but the band's jittery indie rock may be equally normal and weird, but it is just as addicting.


[mp3]

"Network Network Network"



Plan B

:

Plan B's debut LP dropped to a mass of critical acclaim last year in the UK [it came in at #14 on my year end list], upping the ante for the modern British hip hop artist, and on top of that, putting Lady Sovereign to shame. A US date has been set -- April 17th on Cordless Recordings, but if you can't wait until then, an EP was released earlier this week.


[mp3]

"Sick 2 Def" [featuring The Earlies]



The Eames Era

:

Another April 17th release is

Heroes And Sheroes

, the second album from Louisiana's The Eames Era. They are still unsigned and perfect if you like Rilo Kiley, but not the ego of Jenny Lewis.


[mp3]

"NC-17"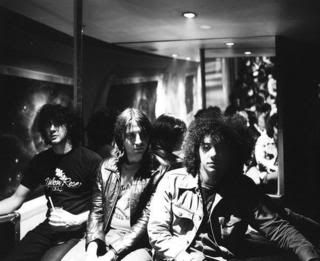 Albert Hammond Jr.

:

I like The Strokes and all, but I've never been a huge fan and that's why I approached Albert Hammond Jr.'s solo album with trepidation. Luckily, I gave

Yours To Keep

a spin and I was impressed, as it's an introspective album that's filled with great hooks and a ton of guests, like Ben Kweller, Sean Lennon and Jody Porter from Fountains Of Wayne. It hits stores Stateside on March 6th through New Line Records.


[mp3]

"In Transit"