The Sounds & Morningwood @ Avalon [Friday April 14th]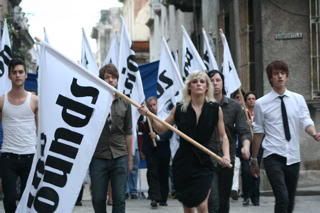 In
The Sounds
quest to take over America, the next that needs to fall is Boston, and honestly, I am ready and willing. Their latest album can easily be described as "good fun" and "completely addicitive," so let's their live show lives up to my high expectations!
Audio:
"Painted By Numbers"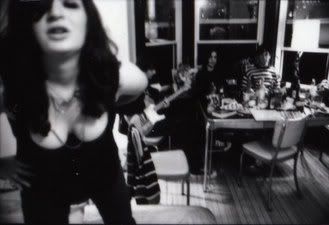 Morningwood
was just in town a couple of months ago, playing the same venue and in addition to their energetic set, they helped one audience member remove his clothing. The lucky guy was able to keep his shorts on, but it was pretty easy to tell how much he enjoyed his striptease with lead singer Chantel Claret. Their latest single is "Jetsetter," and you can hear it on their
MySpace
page.

This action is going down at the Avalon. Doors are at 6 PM. Show up early to party with all of the teenagers who will be out for Action Action.



Other stuff:


Cold War Kids "Hospital Beds"
Sound Team "Your Eyes Are Liars"
The New Thoughts "Schlieffen Plan"
Birdmonster "Spaceman"
Cities "A Theme"
Sway "Download"

Here are six reasons to get excited for music this spring -- I've been hearing some great tunes lately!