Boston: Shows [Week of 04.03.06]
Hey, it's Spring and that means tons of awesome shows every week! I'll be missing this weekend's shows since Macrock is happening in Virginia. Voxtrot, Aloha, Ris Paul Ric, Medications, Ultra Dolphins and several others are playing, plus there are a ton of panels and label showcases.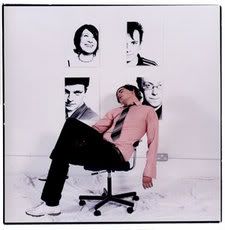 04.03: Art Brut/The Ponys/The Rogers Sisters @ Middle East Down
Beyond Art Brut being an utterly hilarious band, one thing a lot of people ignore is how incredibly tight this unit is. Their show at SXSW, while punctuated with Eddie Argos' smartass quips, held everyone in attendance at rapt attention for an entire hour despite it being well past a normal person's bedtime.
Audio: "Home Altars of Mexico"


04.03: The Duke Spirit/Unbusted/Nine Black Alps @
T.T. The Bears
While Nine Black Alps is great, The Duke Spirit is the real draw here. Lead singer Leila Moss conjures up P.J. Harvey on each song, and man, I totally love her name. Leila. Leila!
Audio: "Love Is An Unfamiliar Name"


04.04: Blackalicious @ The Paradise


04.05: Legendary Shackshakers/Rev Glasseye @
T.T. The Bears
04.06: Arab Strap @ Great Scott


04.06: South/Something For Rockets @
T.T. The Bears
04.07: Wolf Parade/Holy Fuck @
The Paradise
04.08: Protokill/The Casual Lean @
T.T. The Bears
04.08: Josh Rouse @
The Paradise
04.08: Beth Orton/Willy Mason @ Avalon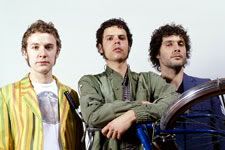 04.09: Wolfmother @
Great Scott
Wolfmother comes from Australia and brings the rock in a very dirty, dirty way.
Audio: "Dimension"


04.09: Murs @ Middle East Down