Peter Walker: New Album & Contest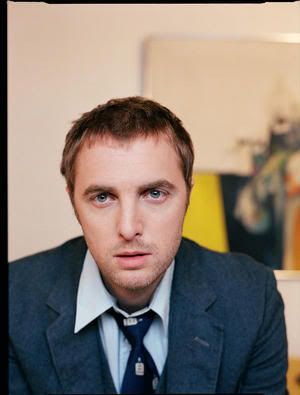 Dear ________, Peter Walker is a really _____ guy. He makes me feel so ___________ when I listen to his music. Sometimes I even feel like ______-ing to it. Actually, I feel like ______-ing right now, just thinking about his _______. I am a very ______ writer. Peter's new record is going to be out of this ________. I'm not ______-ing. O.K. ______ to ya later. Love, _______

I thought that little Madlib-type thing above was pretty neat, so I stole it from Peter's MySpace profile. You should use it to send a note to your BF or GF or BFF when you tell them about Peter Walker's new album, which comes out on Tuesday. It's filled with nods to the brilliant Neil Young and Bruce Springsteen, coming off as an album that those men would produce after a heavy diet of Grandaddy and Earlimart.

This is a guy that you need to hear, and to help get the album in your hands as quickly as possible, I am giving away two prize packs that will contain the new album, a shirt and some stickers. The first two people that can e-mail me the name of Doc Brown's dog in

Back To The Future

get prize packs!

MySpace:
Peter Walker
Audio:
"What Do I Know"
[p.s. - I'll be away until Sunday at Macrock, so no posts until next week]