The Gray Kid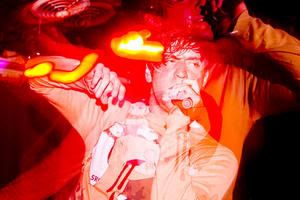 The Gray Kid's music has been described as "self-styled underground pop," which is a perfect way to imagine how he mixes the best parts of hip hop, R&B, radio pop and indie for a sound that is all his own. This man is a machine, playing live shows that are nothing short of furious, dropping new songs left and right and putting out his debut album

...5, 6, 7, 8

. If Mick Jagger came of age in the '90s, this is the sound that he would be rocking.

Buy:
...5, 6, 7, 8
MySpace: The Gray Kid
Audio: "Lonely Love"