Be Your Own Pet: New EP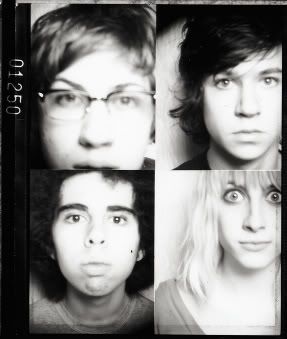 Nashville quartet Be Your Own Pet are just barely still sort of in high school, they have attracted the mad adoration of both the British press and Thurston Moore and their hotly-tipped debut album drops on June 6th. Oh my god! 06/06/06!!! In the meantime, they have an EP out called

Summer Sensation

on Ecstatic Peace and will be playing Coachella this weekend. Seeing this band is quite the experience, as all four members twist and bend to the point of breaking. Let's hope that the desert heat doesn't stifle them.

My Space: Be Your Own Pet
Audio: "Fire Department"