SXSW Preview: The Lovely Feathers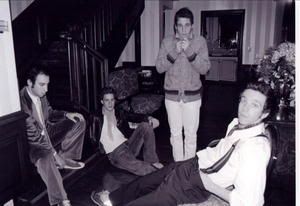 On their website, Montreal's The Lovely Feathers describe themselves as "a band that which toots blossomy, extractive post-punk-infused eccentric pop," and they couldn't drive point home any better! The band is taking their quirky pop showcase on the road to this year's SXSW festival. Look for their debut album on April 18th via Equator.

Mar 18 2006: SXSW Club deVille Austin, TX

MySpace: The Lovely Feathers
Audio: "In The Valley"