Flashback Tuesday: Marion Delgado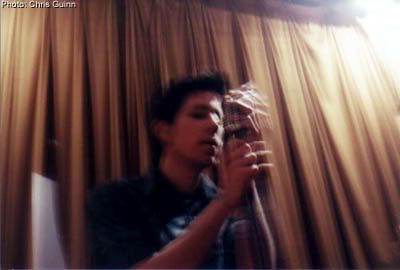 When Marin Delgado's first and only album came out in 2001, the band was at the top of very healthy pack of post-hardcore bands from Richmond, VA. At the time, emo was quickly becoming a joke, and that was even hinted at in a Splendid.
"Many music fans have reached their emo limits, and are disinclined to buy another sub-par heart-on-sleeve record. Instead, Marion Delgado delivers a highly melodic, deeply (dare I say it) emotional, thoroughly engaging album that reminds the listener why he or she might have listened to this kind of music in the first place." [full review here]
I caught them at a friend's basement that summer and I was sold -- their set was insular, the lyrics actually meant something to the 22 year old me and the band were so completely humbled by how much I liked them. I kept in contact with the band and was even going to set up a show for them in West Chester, PA [where I went to college], but then they broke up.

When I am in the mood, I occasionally put on their only album,

An Unfocused Lens Serves a Purpose After All

, and remember how much fun basement shows used to be...and still are! Oh yeah, and sorry if this post is too emo for you.

Audio: "Three Kings and a Fighter Pilot"
Audio: "Your RBIs Are Astounding"


More SXSW stuff today...