SXSW Preview: The Heavenly States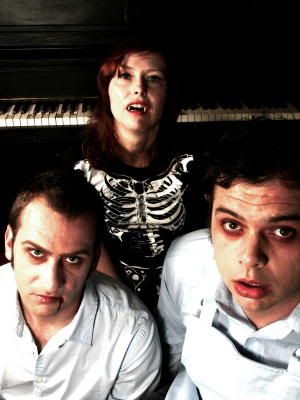 I've been rocking out to The Heavenly States a ton lately and to my surprise, they'll be throwing down at SXSW with everyone else! The San Francisco Weekly says that they "Offers a single-finger salute to the establishment -- whether the establishment at hand be the government … or the governing trends in pop. " Just think The Clash getting a makeover from Coldplay, and you'll be spot on.

Mar 9 2006: The Club Las Cruces, NM
Mar 10 2006: Burt's Tiki Lounge Albuquerque, NM
Mar 11 2006: VZD's Oklahoma City, OK
Mar 12 2006: Duffy's Lincoln , NE
Mar 14 2006: Vortex Beaumont, TX
Mar 15 2006: Spanish Moon Baton Rouge, LA


Mar 17 2006: South By Southwest Music Festival / Antones Austin, TX


Mar 20 2006: Belly Up Tavern Solana Beach, CA
Mar 24 2006: The Nightlight Bellingham, WA
May 28 2006: Sasquatch Music Festival / The Gorge Amphitheatre George, WA

MySpace: The Heavenly States
Audio: "Pretty Life"