Situationists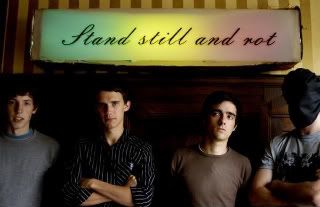 Myspace
//
"Onwards and Upwards"
[Audio]
While many bands I like cite Q and Not U and the Dismemberment Plan as influences, more of them should start listing Abba. This Sheffield group has mad love for the world famous Swedish quartet, and while they may not wear that influence on their sleeves, their knack for writing a good hook shines through on their latest EP (out now on
Tough Love
),

Onwards and Upwards

. The four songs contained within are amazingly precise pop nuggets, easy to appreciate, yet with enough depth to stay fresh over time.
Labels: Sheffield, Situationists