2008: Bands to Watch
Since we're in the business of finding bands before they get big, we thought that a great way to start off the year would be to pull together some of our "predictions." We've written about all of these guys before, but we see 2008 as being a hallmark year for these bands, most of whom should have full-lengths out soon.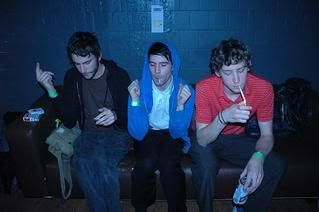 Foals
:

If you don't like hype, then run very far away from this band as the hype machine has already swallowed them whole. But if you're looking for someone that has the feel of early Bloc Party, than these are your guys. Their Sub Pop debut drops in April.
"Brazil is Here"
[mp3]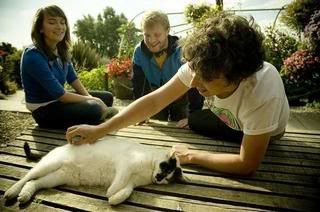 Sky Larkin
:

This Leeds group has been dropping gems of '90s influenced indie rock on the interweb for over a year now and I have yet to get sick of any of their tunes. With any luck, we'll get more music from them this year and maybe even some gigs in the States.
"One of Two"
[mp3]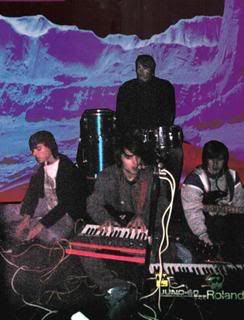 Late of the Pier
:

This band is weird, living in some sort of futuristic vision of Nottingham that is ripped from the daydreams of an eight year old boy in 1984. If you find yourself calling Klaxons too pop, then these guys are for you. They could be Alex Rogan's (
The Last Starfigher
) favorite band.
"Bathroom Gurgle"
[mp3]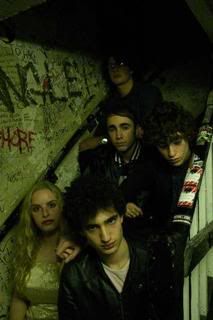 Cajun Dance Party
:

My introduction to the band was the solid "Colorful Life," a tune that kept me interested, but it didn't elevate the group above the fray. Upon hearing "Amylase," I knew they had hit their groove and were destined for the great things -- they even made a great video to boot. Here's to hoping that this potential is fulfilled when their full-length drops later this year.
"Amylase"
[mp3]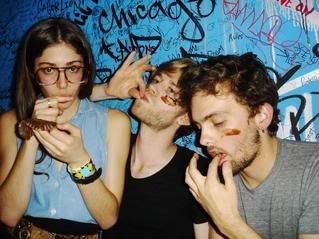 Chairlift
:

Are we not looking hard enough in our local patch or is this really the only new American band that we're excited about? I happened upon these guys by accident, when I was browsing their merch table in Montreal this past October. Since then, their songs have become an important part of eleventy billion playlists with tunes that range from fucked up electronic noise to Sarah McLachlan outtakes. No shit!
"Bloomingdales '92"
[mp3]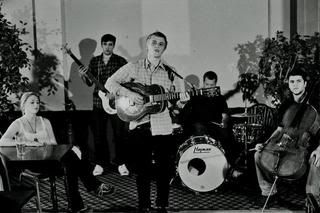 Johnny Flynn & The Sussex Wit
:

Whimsical neo-folk troubadours from the United Kingdom, Johnny Flynn & The Sussex Wit write the most strikingly beautiful and intelligent music since Nick Drake. This year should be their year, expect the release of their debut album, an extensive tour of the British Isles, and hopefully a ton of press for this fantastic group that has flown under the radar for way too long.
"The Box"
[mp3]
Assembly Now
:
Back in November, Assembly Now drove seven hours up to Leeds only to learn that their set had been canceled. That club manager should be canned, because Assembly Now has written probably four of the five best dance punk songs of the last two years. The band spent mucho time in the studio during the fall of 2007, so cross your fingers for a proper album and some US tour dates!
"Left Hand Right"
[mp3]