Georgie James: New song from NPR's Project Song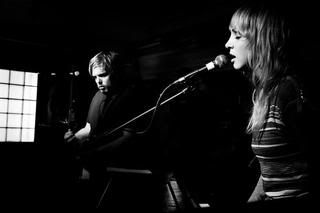 [Photo Credit: Kirk Harrington]
Myspace // "Monument" [Video]

Georgie James was featured on NPR's

All Things Considered

this week. As the second installment in the Project Song challenge, the power pop group was given two full days in the studio with a whole host of instruments to craft an original song that matched a photograph and a phrase of their choosing.

Their inspiration? A picture of a bare room with a pile of books in the middle from famed New York photographer Phil Toledano and the phrase "Something Joyful." The result? "Monument," an infectious toe tapper that evokes the sunny and innocent pop and r&b of the early 60s. Although the song could stand to be remastered, I would love it if "Monument" found its way to a proper release someday. So make sure to obnoxiously request it a bunch of times at Georgie James' New Year's Eve performance at the Rock n Roll Hotel in DC... it can't hurt the cause, I think.