All Smiles: On Tour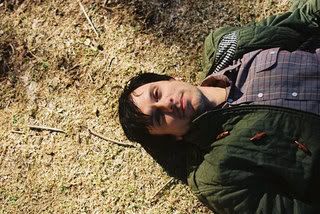 "His lyrics remain arcane and romantic until the end, creating a tapestry of what we can assume is an epoch of love in bliss, turmoil, and transience. Often addressed in second person, they are only coaxed into our consciousness by other moving, colorful ingredients, which spark songs that are digestible, addictive, and sometimes magnificent." (6.8 rating) - Pitchfork

All Smiles is the new project of former Grandaddy member Jim Fairchild. Ten Readings of a Warning, released last Tuesday on Dangerbird, features many of Jim's friends, including Danny of Menomena, who All Smiles is on tour with.

June
6 Eugene, OR - WOW Hall
7 Sacramento, CA - Blue Lamp
8 San Francisco, CA - The Independant
10 Visalia, CA - Cellar Door
12 Los Angeles, CA - Troubador
13 Pomonda, CA - Glass House
14 San Diego, CA - Casbah
15 Tucson, AZ - Solar Culture Gallery
16 Phoenix, CA - The Clubhouse
19 Austin, TX - The Parish
20 Houston, TX - Walter's on Washington
21 Dallas, TX - Granada
22 Lawrence, KS - The Bottleneck
23 Omaha, NE - Waiting Room



[Myspace]

All Smiles


[mp3]

"Moth in a Cloud of Smoke"
[Video]
"Moth in a Cloud of Smoke"
[
Windows Media
]
| [
QuickTime
] | [
mp4
]