New Music For The Weekend: 04/20/07
Yet another great weekend of shows! You'll be able to find me at The Pill tonight and the Fountains Of Wayne/Robbers On High Street show on Sunday. Otherwise, I am going to be out enjoying the spring weather that has
finally
arrived.
04.20: John Vanderslice/St. Vincent @ Middle East Up
04.20: The Pill @ Great Scott
04.20: Humanwine/Aberdeen City @ The Paradise
04.20: Richard Swift/David Vandervelde/Auto Interiors @ TT The Bears
04.20: The Tragically Hip/Constantines @ The Orpheum
04.21: Ozomatli @ The Paradise
04.21: Bling Kong/The Daily Pravda @ Middle East Up
04.21: Guster/The Format @ The Opera House
04.22: Page Francis/Headlights @ Middle East Up
04.22: Fountains Of Wayne/Robbers On High Street @ The Paradise
04.22: As Tall As Lions/Circa Survive/Cute Is What We Aim For/Envy On The Coast @ The Orpheum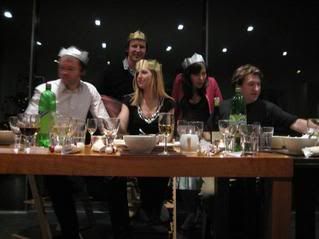 Saint Etienne
:

This London group, who remain one of my favorites, still remain as active as ever. They just put together the soundtrack for the movie

What Have You Done Today, Mervyn Day?

, plus a brand new song from an as yet unannounced upcoming album has popped up on Myspace. This track will be removed at the end of weekend.
[mp3]
"Say It To The Rain"
Maximo Park
:

The class of 2004 is returning with sophomore albums, and they run the gamut from great to pretty awful. My jury is still out on

Our Earthly Pleasures

, but you can make up your own mind on May 8th when the album is released here in th States. There a few songs I am already loving, including "Girls With Guitars."
[mp3]
"Girls Who Play Guitars"
Charlotte Gainsbourg
:

Charlotte's record

5:55

comes out on Tuesday on Vice, and it is full of amazing contributors, including Jarvis Cocker, Air and many others. It's going to be the perfect "comedown after a sweet summer party" album.
[mp3]
"The Songs That We Sing"