Cajun Dance Party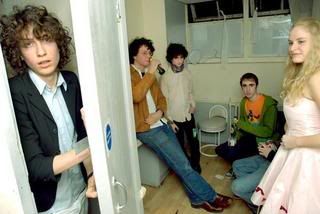 [Photo Credit: Jacob Perlmutter]

Not only is the whole music scene in the UK on fire, it appears that more and more of the youths are calling the shots. While Cajun Dance Party are not even old enough to drink in their home country, they are soundtracking all of England's best dance nights, like Way Out West and All Ages Concerts and earning print in the uber-finicky NME. The Sunday Times says that they are "liable to make confirmed grouches dance like loons," taking all of the pointers they learned from those dusty copies of Belle & Sebastian and Pulp albums and giving them a jump start. Their new single "The Next Untouchable" was recently NME's Single of the Week, and if the musical gods stay in a good mood, this shouldn't be the last time we hear from the band.


"The Next Untouchable"



[Myspace]

Cajun Dance Party


[mp3]

"Colourful Life"