New Music For The Weekend: 04/27/07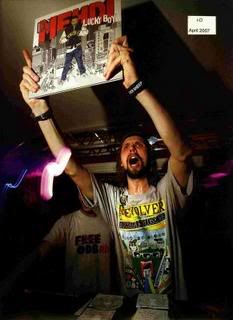 DJ Mehdi

:

It looks like there it's a new French Revolution going on, but this one has nothing to do with a smart man who has a complex. Paris has been on fire with great hip hop and dance, and while some of it has filtered to these shores in the past few years, Vice has decided to bring it over here en masse with the Ed Bangers compilation and the new Dj Mehdi album,

Lucky Boy

, which was released digitally this week. This is drum and bass for the 25th century -- I can totally see Buck Rogers getting down to this shit.


[mp3]

"Signature"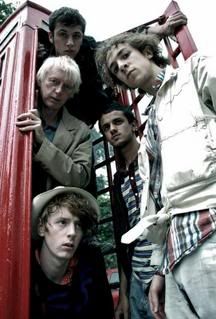 [Photo Credit: Tom Beard]
Mystery Jets

:

May 8th will see the release of

Zoo Time

on Dim Mak, an album exclusive to the US which will feature tracks from their overseas album, remixes and select new material. There will be a handful of tour dates at the end of May and June on the coasts.


[mp3]

"Diamonds in the Dark"



DJ Never Forget

:

I've posted one of his mixes before [it was pretty awesome], and he was nice enough to drop another one in my inbox, and I've sat on it for way too long. It's called "My Life With The Lo-Fi-Fnk," which was inspired by his time on the road with the band. It's full of great tracks from The Maccabees, Justice, New Young Pony Club, Justin Timberlake and of course, Lo-Fi-Fnk.


[mp3]

"My Life With The Lo-Fi-Fnk"