New Music For The Weekend: 04/13/07
Another spring weekend, another long list of shows. Despite all of the great bands in town, I am going to skip out on all of these because I have too much other stuff going on.
04.13: Calla/Cloud Cult/Charlene @ Middle East Up
04.13: The Feeling/Mat Kearney @ Avalon
04.13: The Pill @ Great Scott
04.14: RJD2/Busdriver @ Middle East Down
04.14: Mittens @ Great Scott
04.14: M. Ward/Norah Jones @ The Orpheum
04.15: Noxagt @ Great Scott
04.15: The Books @ Somerville Theatre
04.15: Son Volt/Jason Isbell [from Drive By Truckers] @ The Paradise
04.15: Page France/Headlights @ Middle East Up
As for new music, there is plenty of great stuff I need to get out your way!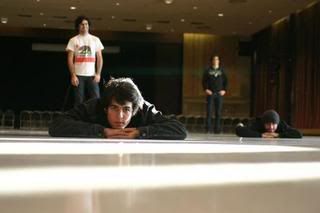 Birdmonster
:

While last year was all about their debut album, 2007 seems to be the year that Birdmonster conquer every city in the country with their van. Luckily they've had some spare time on the road to pen some new tunes, one of which they played recently on St. Paul's KCMP.
[mp3]
"Only One"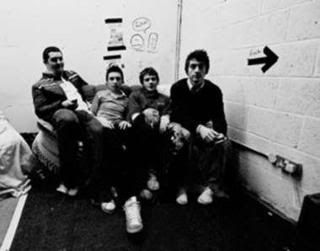 Arctic Monkeys
:

They were last year's next big thing, but when their debut album dropped, instead of being the greatest album of the decade, it turned out to be a solid record with some killer tunes, and there's nothing wrong with that. They are back already with

Favourite Worst Nightmare

on April 24th, a promising album that I am still familiarizing myself with.
[mp3]
"D Is For Dangerous"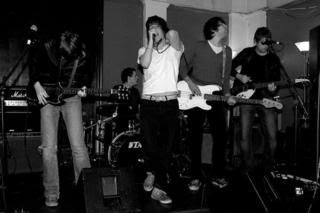 The Pigeon Detectives
:

I've been addicted to their singles for the better part of the last year, so I can't be more excited for their debut album

Wait For Me

, which will be out later this year in the UK. Much like The Strokes if they were from England and were more concerned with having fun than looking good, this Leeds group is poised to make a lot of noise this year.
[mp3]
"Romantic Type"