The Klaxons @ Great Scott [Tonight!]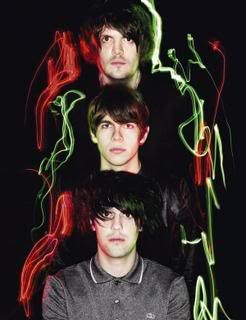 This show has been way sold out for weeks now, and with good reason.
The Klaxons
are yet another UK band riding a tidal wave of hype, and with good reason. They merge indie and rave-inspired dance like they've always deserved to be together, while their lyrics allude to a fascination with science fiction and the end of the world. The "4 Horsemen of 2012," like another famous song about the world's time winding down, is a joyous and energetic affair, one that gets more people dancing than crying. The show starts at 9 pm tonight, and Great Scott can be found at 1222 Commonwealth Ave. in Boston. The very promising Bonde do Role opens.
[Myspace]
The Klaxons
[mp3]
"Atlantis To Interzone"
[mp3]
"Gravity's Rainbow"