New Music For The Weekend: 500th Post Edition
I never thought

Exitfare

would make 100 posts, let alone 500, but I managed to keep this thing going long enough to write about some cool bands and make some new friends. To celebrate this milestone, I am giving away a pack of CDs, all from bands that I have blogged about over the past two years. If you like the site, chances are you'll like the albums. First person to e-mail me gets it!

This weekend is full of great shows, starting with two of our longtime favorites tonight.


03.30: Cold War Kids/Tokyo Police Club/Delta Spirit @ Middle East Down
03.30: Birdmonster/Ra Ra Riot @ Middle East Up
03.30: The Pill [f/ The Information] @ Great Scott
03.30: Sebadoh/The Alternate Routes @ The Paradise
03.30: Robyn Hitchcock & The Venus 3 @ TT The Bears
03.30: Christina Aguilera/The Pussycat Dolls @ TD Banknorth Garden

03.31: Rocky Votolato/Owen/Drag The River @ Great Scott
03.31: Wheat/The Plain Janes/The Yarrows @ T.T. The Bears

03.31: Antibalas @ Middle East Down
03.31: Celebration/The Blood Brothers @ Axis

Elk City

:

What do ex-members of Luna and The Lovelies do after their bands break up? They continue making engaging, dreamy indie rock. Look for

New Believers

, which is out through Friendly Fire on April 17th.


[mp3]

"Los Cruzados"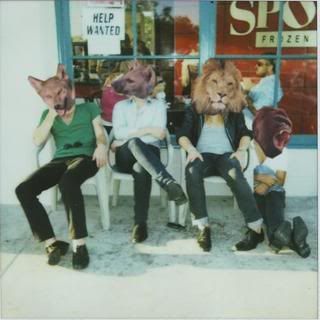 The Delta Spirit

:

My first experience with these guys was at the Skewer BBQ at SXSW, and all I knew was the name. After a few songs, I finally got ahold of what they had going, as it bounced around between the punk rock revivalism of Nation Of Ulysses, Northern Soul and boozy bar rock. Definitely a band to keep an eye on.


[mp3]

"Streetwalker"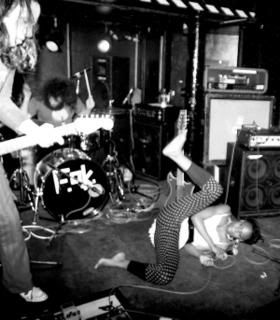 The Noisettes

:

This British garagey/blues act has just dropped What's The Time, Mr. Wolf?, an album rife with scorching tunes that can only be experienced properly live. They are kicking off a US tour tonight in LA, and then are coming back later this spring.


[mp3]

"Don't Give Up"



Sally Shapiro

:

Surprsingly enough, this is my first post about Sally, and you think I would be all over her considering this is right down my alley, bringing to mind electro-pop greats like Saint Etienne and Kylie Minogue. Her first album, Disco Romance, is available now on Diskokaine as an import.


[mp3]

"I'll Be By Your Side"