Los Olvidados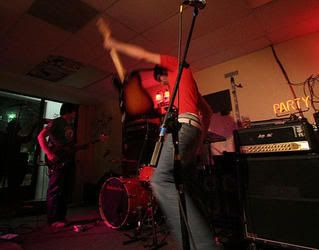 Lately I feel like all I've been talking about has been the UK. But let's take a break for now. There are a ton of great bands bouncing around between our coasts, especially California, which seems to be a new hotspot.

Los Olvidados hail from the the expanse of desert and highway just north of Los Angeles, and rather than being tied to that fabric of that city, they've created one of their own, piecing together a sound that is unmistakingly original and vibrant. Band leader Alex Jones has a gift for crafting songs that never leave your head, filling them with hooks and lyrics that actually mean something. The band's debut album

Left Coast Or Pacifica And His Misadventures At The Flower Fields

should be nothing short of brilliant. Each new song I've heard so far has made good on the sun-baked Americana of early demos like "Pacifist" and "John Cougar Melancholy," reminding me that great music will come from anywhere at any time.



[Myspace]

Los Olvidados


[mp3]

"Flower Fields"


[mp3]

"You'll Always Find Apples"