Tuesday 01/09/07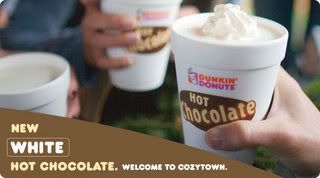 This week it has been all Dunkin' Donuts' White Hot Chocolate and Bloc Party's "The Prayer."



I think BP fans would be interested in this article.

BTW, those that were having trouble downloading mp3s, the problem is fixed. I re-uploaded the tracks on both the The Pigeon Detectives and Maccabees posts and they work wonderfully. Ever since EZarchive upgraded, I've been bouncing from server to server trying to find something that works well. If anyone has any suggestions, I'd love to hear those as well.