Favourite Sons: New Album
For all of those people out there keeping tabs on vacation, I am currently sitting at a desk in my hotel room under the TV in just my swim trunks. I am still waiting on my luggage and I got a pretty nasty sunburn. Outside of that, things are going pretty well -- I've been spending my days laying on the beach and swimming in the very clear Atlantic. Paris Hilton is doing a meet and greet down the street tonight, but I think I am going to hang out with the American Apparel cashier that flashed her belly button at me. Or not. But I guess you're here for the music!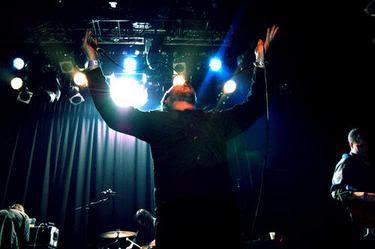 NYC's Favourite Sons rock it like

Nick Cave

jamming with

Interpol

, and on their debut album

Down Beside Beside Your Beauty

, they craft a collection of songs that is smart, brooding and memorable. The album drops on September 12th through Vice Records. Totally awesome. Well, I am going to take care of this burn and I'll get some vacation pics up for you.



MySpace:

Favourite Sons
Audio:
"Hang On, Girl"