Boston: Shows [Week of 08.07.06]
One more week until vacation and I couldn't be more excited! This past Saturday, I explored the nether regions of Dorchester and the recreation mecca of Boston Bowl. Dorchester was a bit sketch, but I got to hang with some friends who expertly handed my ass to me in bowling. Later that night, I checked out

The Lashes

and

The Living End

and then ended the night at Great Scott for the

Silversun Pickups

show. SSPU were great, but add

Page France

to the list of bands that I don't get. I just don't understand what's so appealing with these quirky new folk bands. Plus they sound exactly like

Nuetral Milk Hotel

and sing about Jesus.
08.10: Yeah Yeah Yeahs/TV on the Radio @ City Hall Plaza [free show]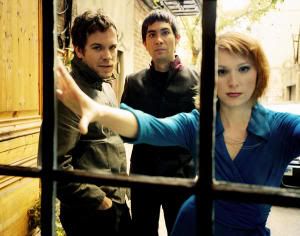 [Photo Credit: Spencer Heyfron]
08.10: Rainer Maria/Anathallo/The Format/Street to Nowhere @ Axis
No joke, but I've seen this band well over 30 times, and you can be sure I'll be at this show. In a perfect world, I'd say that this band has gotten better with each album, but that would be a lie. There are a few solid songs on this record, but the band's heyday is behind them. Hey, I got a new t-shirt.
Audio:
"Life of Leisure"
08.11: Throwing Muses @ Middle East Down

08.11: Lyrics Born @ The Paradise


08.11: Gnarls Barkley @ Avalon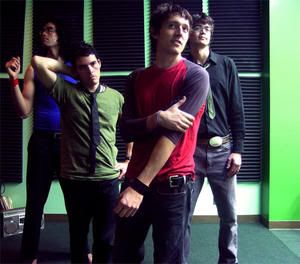 08.13: Dirty Pretty Things/Scissors for Lefty @ Great Scott
One of Domino Records' newest signings, San Francisco's Scissors for Lefty plays exciting, angular post-punk. Everyone will go to the show talking about how great the new

Dirty Pretty Things

album is [true], but everyone will leave gushing about Scissors for Lefty [double true].
Audio:
"Ghetto Ways"
08.13: Fields @ T.T the Bears