Silversun Pickups: On Tour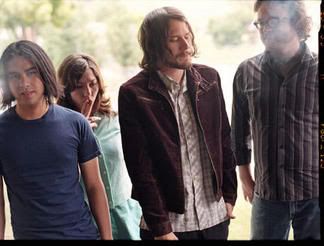 [Photo Credit: Autumn DeWilde]

Not much to say right now, as I am immersed in the Phillies/Red Sox game and the weather today sucks. I just grabbed these Silversun Pickups dates off of their website. I am pumped for the Boston date, but I think I am more excited to see them when I am in LA. Catching a band on their home turf is always a little extra special.


07.06.06 - Los Angeles, CA (Hammer Museum sponsored by Indie 103.1)
07.23.06 - Brooklyn, NY (McCarren Pool Party)
07.28.06 - Portland, OR (The Doug Fir)
07.29.06 - Seattle, WA (Capitol Hill Block Party)
07.30.06 - Vancouver, BC (Richard's on Richard's)
08.03.06 - New York, NY (Mercury Lounge)
08.05.06 - Boston, MA (Great Scott)
08.06.06 - Washington, DC (Black Cat)
08.09.06 - Cincinnati, OH (WOXY in-studio performance)
08.10.06 - Indianapolis, IN (Midwest Music Summit venue tbd)
08.11.06 - Milwaukee, WI (Stonefly)
08.13.06 - Chicago, IL (New New at Hideout)
08.31.06 - San Francisco, CA (Popscene)
Pre-order:
Carnavas

MySpace:
Silversun Pickups
Audio:
"Well Thought Out Twinkles"