Boston: Shows [Week of 06.26.06]
06.26: The Lashes @ Great Scott

06.27: Mr. Lif/Cage @ Middle East Down

06.27: The Lashes @ O'Brien's

06.28: Psapp/Jose Gonzalez @ MFA

06.28: Aberdeen City/Porsches on the Autobahn/Silent Service @ Middle East Down

06.29: Cex/The Love of Everything/Radka @ Middle East Up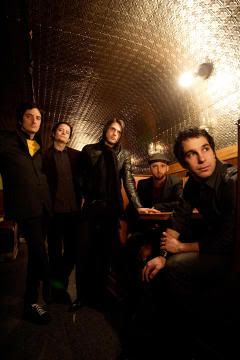 [Photo Credit: Piper Ferguson]
06.29: The Walkmen/Radio 4 @ Avalon
Radio 4 are back with their fourth album, and by the end of the song, it's obvious that the band is not resting on their laurels. They've been doing the dance punk revival thing since before everyone else was on the bandwagon, and on

Enemies Like This

, they easily ramp things up a notch.
Audio:
"Enemies Like This"
06.29: Alexi Murdoch @ The Paradise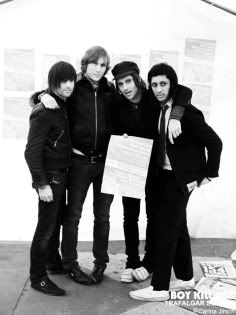 06.30: Echo & the Bunnymen/Boy Kill Boy @ The Paradise
Boy Kill Boy is one of my favorite new bands from the UK, as they are able to mix it up in the same class as your Blurs and Libertines. Expect a much-warranted tsunami of hype when their debut drops later this year.
Audio:
"Suzie"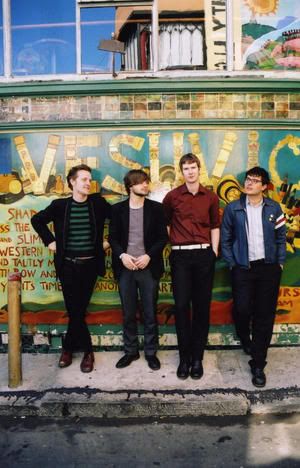 07.01:
The Futureheads
/
The French Kicks
@
The Paradise
The Futureheads' debut album was all wiry hyperactivity and a massive sugar rush, but this time around, they slow things down without losing any punch. I just interviewed the band, who happened to remember my drunk stage diving antics from a November 2004 show, so with any hope, I can up the ante this time around.
Audio:
"Skip To The End"
07.02: We Are Scientists/The Double @ The Paradise