Muse: New Album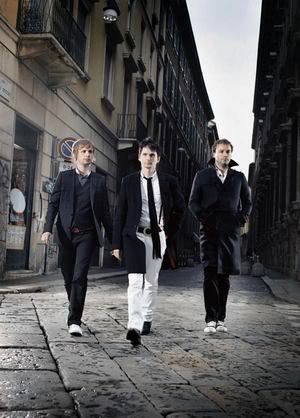 July 11th sees the release of the new album from Muse called Black Holes and Revelations and it sees the band continue to perfect their psychedelic space rock formula. The first single will be "Knights of Cydonia," and it will be available on their MySpace page on June 13th. Until then, enjoy the rock I have below!
MySpace:
Muse
Audio: "Supermassiveblackhole"

------------------------------------------------------------

As promised, here are the other blogs that have those Sound Team video shorts:
The Underrated Blog, Indie Interviews, Gorilla vs. Bear, My Old Kentucky Blog, Coolfer, So Much Silence.