Dizzee Rascal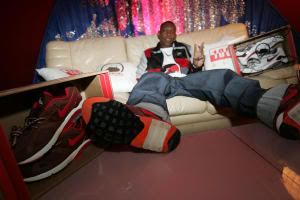 All of the news reports that I am getting say that Dizzee Rascal's new album,

Maths and English

, is being pushed back with no proper release date. In the meantime, Mr. Mills is fostering his own Dirtee Stank Records and appearing in his first film role, in the British gangster film

Rollin' With The Nines

. For now, be content with this new track -- I promise, there will be more soon!

MySpace: Dizzee Rascal
Audio: "
G.H.E.T.T.O."