Show Review: The Frenck Kicks @ Great Scott [Saturday May 20th]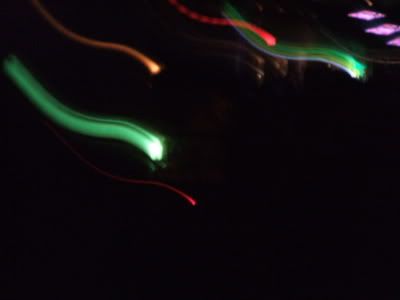 Although they were just here a few weeks ago [as support for

Ladytron

], The French Kicks waltzed into town with a bunch of new songs and a roomful of hearts to steal. The band's third album,

Two Thousand

, drops this summer on StarTime, but like any group of perfectionists, they need to make sure everything clicks before they hit the road, and last night they did just that.

The band's lead singer, Nick was adorned in his thrift store suit that, as always, looked one size too big. This time around, the band seemed much more comfortable with the new songs, expertly weaving between those and the tried and true classics. One thing that has always disappointed me about the band is that they have never been able to capitalize off of the hype and promise that has surrounded them, but with this new set of songs, there's a good chance that all of that will change.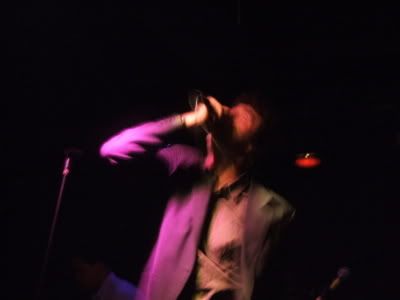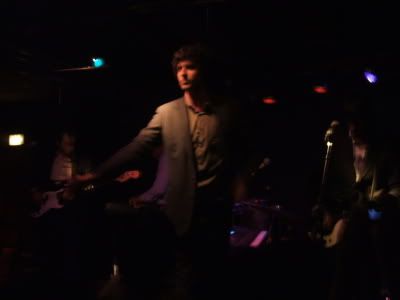 Anyone see that couple that was molesting each other on the stage? Although funny, it was one of the trashiest things I've seen in awhile.

MySpace: The French Kicks
Audio: "Also Ran"