Boston: Shows [Week of 05.15.06]
There are not a lot of shows that I am psyched about this week. My birthday is on Thursday, and I have a ton of shows to choose from, but the obvious choice is The Charlatans. With any hope, the rain will stop by then. In other news, look what I got for my birthday. Rad!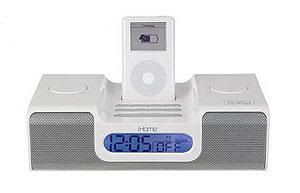 05.15: Coldcut @ The Paradise

05.15: His Name Is Alive/Nomo @ T.T. The Bears

05.16: People In Planes @
T.T. The Bears
05.17: People Under The Stairs/Gym Class Heroes @ Middle East Down

05.18: Drag The River/Koufax/Cordero @ Great Scott

05.18: Say Anything @ Allston ICC





05.18:

The Charlatans

/

The Secret Machines

/

OK Go

@

Avalon
The Charlatans have been around the block more than a few times -- they have never failed to produce interesting and exciting albums. Their newest,

Simpatico

, is no different, and as always, the band will be bringing out the hits on the road. I haven't seen them in six years, so this is definitely going to be quite a treat for me.

Audio:
"When The Lights Go Out in London"
05.19: The Luxury/Daily Pravda @
T.T. The Bears
05.20: The French Kicks/Bon Savants @
Great Scott
05.21: Harry & The Potters @
Middle East Down