Lily Allen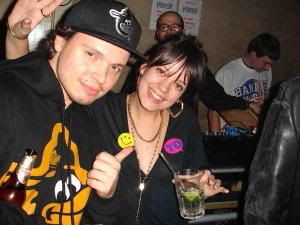 London's Lily Allen falls somewhere in the realm between MC and singer, cobbling together influences that range from

Massive Attack

to

Morcheeba

to

Lady Sovereign

, but she definitely does much more than simply rock the mic. Taking the best Angloisms and making them her own, she weaves urban tales with touches of hip-hop, pop and ska. Honestly, this is what

Saint Etienne

would sound like if they were children of the '80s.

MySpace: Lily Allen
Audio: "LDN"
Audio: "Knock Em Out"