Cities Remix Contest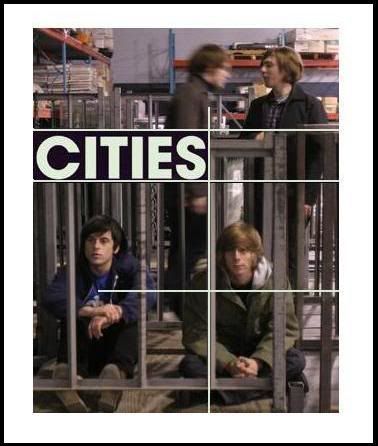 North Carolina indie label Yep Roc expanded its sonic palette early this year with the eponymous debut release from Cities, an album that merges forward-thinking indie rock with angular guitar transgressions. It's one of those rare albums that remind you how great new music can be, getting better with each listen. To further the band's aural explorations, Yep Roc is launching a remix contest for an upcoming EP. Here's what the press release says:



This is your chance to show everyone what you've been doing late at night your darkened room, bathed in the glow of blinking lights. Finally, someone will recognize your genius, and not just the guy in the apartment next door. We're not saying this contest is a sure-fire path to becoming a superstar producer. But we're not saying it's not.





What are we talking about? The VARIATIONS ON "A THEME" -- Cities Remix Contest, of course! We're giving you license to put your own personal spin on the hit single from one of Yep Roc's hottest new artists. Just download the individual tracks from "A Theme" by indie rock saviors Cities, and then do that voodoo that you do so well. If yours is the best, we will immortalize it forever on a limited edition EP alongside a bevy of other electronic artists. What are you waiting for? Start downloading! You should probably quit your day job now.



The contest begins Thursday, May 18th and ends at midnight on Saturday, July 1st. The Grand Prize winner will have their entry included in the limited edition Cities remix EP, and receive an autographed copy of Cities' self-titled debut album along with a bag of select merchandise from the band. The winning entry will also be featured on the Yep Roc website and Cities' MySpace page. (See what we mean? Immortalized.) Five runner-ups will receive an autographed copy of the debut album from Cities.

Rock the remix here!

MySpace: Cities
Audio: "A Theme"