Show Review: Radio 4 @ The Annex NYC [Thursday May 11th]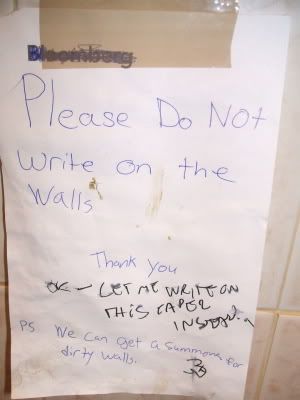 Before their big European jaunt, Radio 4 threw a little party for all of their friends at The Annex on the LES. My co-worker and I grabbed some Mexican at El Sombrero, one of my favorite places to eat in the city and then rocked the show, which was topped off with open bar on Bass Ale. The guys totally owned the stage, working out with songs mostly from

Enemies Like This

, which drops on May 16th. I have some pictures below, which are pretty bad, but I was at an awful spot in the venue. The show was awesome, and the band will be back to tour the States in July!